Our Staff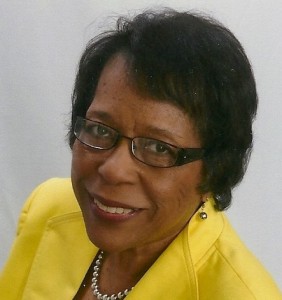 Rev. Camille D. Brown, Director of Christian Education at Grace Tabernacle Baptist Church.
Rev. Brown answered the call to Christian Ministry, and after graduating from Ashland Theological Seminary was Licensed and Ordained at Grace Tabernacle Baptist Church, where the Rev. Dr. Jeremiah B. Pryce was the Pastor.
She currently serves as an Associate Minister and oversees the Youth, Children, and Sunday School Ministries.
She is a member of the Cleveland Baptist Association Board of Trustees, The Cleveland Baptist Association Department of Ministry, and Vice President of the Ministers Council of the Cleveland Baptist Association. Rev. Brown is currently serving as an At-Large Director, for the American Baptist Churches/USA, Board of General Ministries, representing the Cleveland Region. She also serves on the ABC-USA, Board of General Ministries Executive Committee. She has been a workshop leader and speaker at several Conferences and Christian Education Events.
Her Scripture: "My people are destroyed from lack of knowledge" (Hosea 4:6, NIV)
---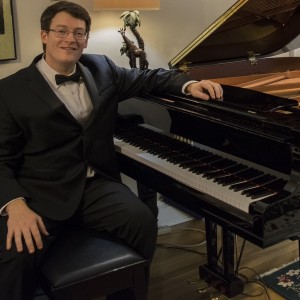 Don Hodell Chilcote is our pianist and musician here at Grace.  He facilitates our singers, and instrumentalists to be at their best giving glory to God through deeply moving songs.  The main scriptures that continue to inspire him are, finding the 'Peace that passes all understanding, will guard your minds, whatever is noble pure and true', Philippians 4:7-8  ', 'Whatever you have done for the least of these, you have done unto me,' Mathew 25:40, 'Love is patient, Love is kind,' 1 Corinthians 13:4-8. Don has a Master's degree in Music in composition from the Ohio State University, and teaches piano, guitar, and voice throughout the east side of Cleveland, giving semi-annual recitals at Fairmount Presbyterian church.  He is a published composer at sheetmusicplus.com, as well as various I-tunes, and Youtube submissions.  He sings in two Chorale ensembles of over 50 members with Western Reserve Chorale and Choral Arts.  He grew up and currently lives in Cleveland Heights.  He attended University School,  a preparatory high school.  He graduated from The University of Rochester, with a BA in biology, a minor in business, and a minor in Music.  When not teaching, compositing, or practicing, he can be found watching concerts at the Cleveland Institute Of Music, or hiking and biking.  He enjoys photography and finding and discovering this beautiful world that God has made.
---